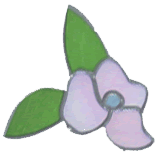 The Part Two Dance Company 

Were you ever in The Part Two Dance Company? We are looking for any photos or information to post on our Alumni page.

Please submit information to countyballetdanceshop@gmail.com THANKS

Cassandra Voborsky, Ballet Magnificat, Jackson, Miss.

Trainee Program Director/Faculty-Ballet, Pointe

Cassandra received training from Pamela Lauer, County Ballet Dance Studio/ Hartford Ballet, Peabody Conservatory, Washington School of Ballet, Royal Danish in Copenhagen and Central Pennsylvania Youth Ballet. Before joining Ballet Magnificat in 1992 she performed with the Oldenburgishes Staatstheater in Germany.

Miss Pam,

I always love to hear from you and I'm glad you are celebrating 30 years and more! I have now been in Jackson for 20 years this week. That's now half of my life. It's hard to believe but God has so changed and blessed my life over the years. I turned 40 in November and had a little time to reflect on His goodness. Otherwise, life definately got busier with three kids now and 40 trainees to keep on track. This Christmas we premiered a new full length ballet "Snow Queen" and it was fun to work on costumes, sets, new choreography, etc. We hope to take it to big cities in the future. I would love for you to see it.

I pray you have a fruitful and joyful new year and you would grow in the grace and the knowledge of Him!

Love, Cassandra

Stefan Zubal -  We have enjoyed his teaching technique through our summer intensives and are very glad to have had him working at County Ballet full time in 2010 and 2011.  Mr. Zubal holds a Masters Degree in Dance from Florida State University and has professional experience dancing, managing, and teaching  with The Fort Wayne Ballet in Ft. Wayne, Indiana.  He is currently on staff at Seton Hall University in Pittsburgh, PA.

Marie Blum - Mercyhurst College, Erie, PA. BFA /